Media Ministry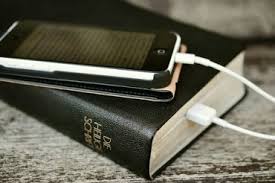 Consequently, faith comes from hearing the message, and the message is heard through the word about Christ.
Romans 10: 17
A key part of our ministry is being able to share the word of God, Jesus Christ, with believers and non-believers. Access to bibles is very limited and in addition we are supporting many people with limited literacy. We have to rely on different types of communication to ensure that new believers can be encouraged and strengthened through knowing God's word which is revealed in the bible, and be able to provide information to those seeking to know the truth about Jesus Christ in secure and safe ways.
Over the years we have produced audio recordings on cassettes, and CD and now on SD media cards which can be used on phones or computer equipment. We provide a safe phone line ministry to our co-ordinator in the UK. This is because all mobile phones have to be registered with the government in Pakistan and this can be a security risk to believers if their phone numbers are distributed.
As our ministry teams have grown and matured over the years we have been blessed with gifts from supporters of IT equipment to allow us to develop small media teams who will produce written materials and sound recordings of teaching and bible passages to be shared with others. As the ministry grows and the number of people coming to faith in Jesus increases the demand on resources and the media teams in producing materials grows and grows. We are always in need of support to provide resources for this part of the ministry.