Safe Houses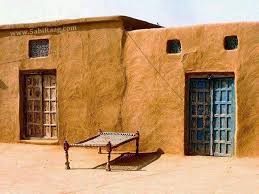 Suppose a brother or sister is without clothes and daily food. If one of you says to them, 'Go in peace; keep warm and well fed,' but does nothing about their physical needs, what good is it?
James 2:15-16
One of the ways which we support the needs of our brothers and sisters is to provide safe houses for those who are fleeing for safety when they become a Christian. Many will have to leave their homes, communities, jobs and all they know. They will have no shelter and we see the need to show our love in providing practical care and support to keep them safe until such time as they can be better established.
We rent a small number of properties to provide shelter to families. This can provide many challenges in ensuring we have enough resources to cover rent, heating and other provisions for these families. We are thankful for the support we receive to allow us to continue providing accommodation to those most in need.
Most of the people requiring accommodation will be Afghanistan nationals fleeing into Pakistan and seeking to acquire residency in Pakistan. We will support them and work with them through the residency application process in Pakistan. This requires financial support to pay for the application process, and also most importantly a significant amount of prayer that the applications would be granted.