Our Organisation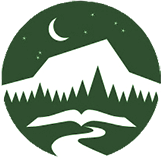 And he is the head of the body, the church; he is the beginning and the firstborn from among the dead, so that in everything he might have the supremacy. For God was pleased to have all his fullness dwell in him, and through him to reconcile to himself all things, whether things on earth or things in heaven, by making peace through his blood, shed on the cross.
Colossians 1: 18 – 20
Our ministry for the good news of Jesus Christ has to operate very differently to what people might consider as a "conventional" part of the church. In bringing this good news to the Pashtun people we operate in mainly rural areas, villages and towns where there is a strong presence of Taliban and other increasingly extreme defenders of Islam and Muslim culture and tradition.
It is not possible to establish any identifiable presence with church buildings, and we are a collective of many small fellowships of believers, or even just families, who are supported through ministry teams and leaders resident in their area or travelling from other areas to support them. As a ministry we are not aligned or affiliated with any church denomination. We are blessed with supporters who are part of different denominations within the body of Christ.
We are ministry of Pashtun believers taking the gospel to their own people. The days of foreign missions into our areas of operation are long gone, and would be very challenging and dangerous. So, we believe as Pashtun it is our calling to our people to bring them into the light and love of Jesus Christ.
The ministry teams and leaders in Pakistan and Afghanistan are growing and are supported from within the UK by a ministry leader and international co-ordinator. He is a Pashtun believer from Afghanistan with a passion for his own people and Muslims everywhere to know the real Jesus Christ. Other than that we have a couple of volunteers to help with prayer contacts with supporters, web developments, sharing the work of the ministry, and financial administration. We have some other contacts who provide valuable guidance and support on specific issues which require to be addressed.
We are supported by prayer and kind giving of time and finances by a number of people who share in the obedient commission to share the good news to all nations. We continue to look to extend this network of support and are hoping, in time, by God's grace and leading, to develop new opportunities to share the work of the ministry and increase support for it as believers amongst the Pashtun increase.
The church is growing amongst the Pashtun through the personal witness and evangelism of believers and ministry team. This is a tremendous joy and encouragement to be part of as we see believers, at great personal cost, love their people and persecutors in wanting them to know the saving grace of Jesus Christ.